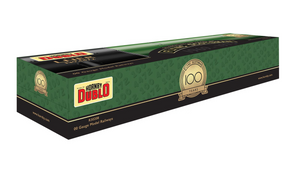 Sound fitting the Hornby Dublo Flying Scotsman
Hornby have changed the design of the tender on the new Dublo model. it has a new connection which just pulls apart, and one screw under the coupling holds on the tender body.
The tender weight has been redesigned and has a square hole in it, perfect for one of our 20x20x7 speakers.
Position the decoder towards the back of the tender out of the way of the coal bunker.
Find the decoder here.
---