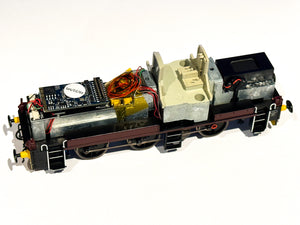 Sound Fitting The Heljan Class 14
When I saw Heljan announce a new batch of 14's I knew I had to get one, I went for the attractive maroon livery. Fitting sound wasn't as easy as I expected, they have updated the chassis to 21 pin but there is still no space for a speaker so i had to mill the chassis block.
The motor and pick up connections were the wrong way round on mine, as well as some of the lights being plugged into a socket called 'track' so I had to swap a few wires around before it all worked. It was worth the effort though, it sounds brilliant!
See a video of the model in action!
---