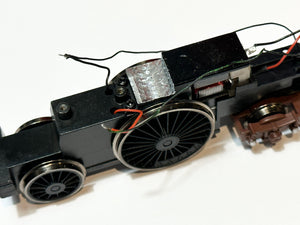 Hornby 3031 Dean Single
Another unusual loco sent for sound fitting this week, this GWR 'Dean Single' is a fairly old loco in terms of tooling but still runs well under DCC control with a stay alive. I had considered putting some of the parts in the tender but because of the way they are loosely coupled I decided to put everything in the loco.
When I recorded the video I hadn't noticed that one of the front wheel sets wasn't properly clipped in, so the front wheels aren't level in the video.
---