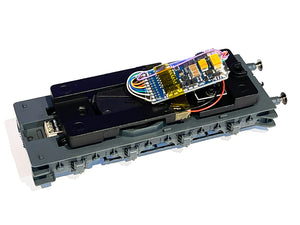 Fitting Sound To The Hornby Hush Hush
This is our favourite method for fitting sound to the W1 hush hush.
Start by removing the tender top and unscrew the 8 pin socket and weight. To access the speaker space.
Stick a 27mm round bass enhanced speaker facing downwards.
Once the weight is back in, its important to put the decoder towards the back of the tender, otherwise the body wont go back on.
Find the sound for either the original or rebuilt Hush Hush here.
---